Dr. Ana Peric Momcilovic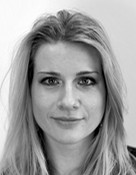 Dr. Ana Peric Momcilovic
Raumentwicklung und Stadtpolitik
Stefano-Franscini-Platz 5
8093
Zürich
Switzerland
Additional information
Research area
I study processes and practices of stakeholders' collaboration in addressing complex spatial problems. Observed through the lenses of planning theory, methods, and empirical tools, I analyse the nature and implementation of different collaborative procedures and their consequences for social learning and democratic urban governance. Working across different spatial and social settings, I delve into the domain of comparative studies, exploring various topics across scales of planning and institutional landscapes in Europe and the United States. I have studied collaborative planning practices in brownfield regeneration in Switzerland and the Danube region; strategies for integrated spatial and transport development along the Hamburg-Athens corridor; participatory planning mechanisms in Yugoslavia; planning culture of urban megaprojects in Chicago; and, most recently, public instruments and informal tools for densifying and greening urban districts in Zurich.
Curriculum Vitae
Educated as an architect and urban planner, I am a Lecturer and Senior Researcher at the Institute for Spatial and Landscape Development of the Swiss Federal Institute of Technology (ETH Zurich) and a Senior Research Fellow at the Faculty of Architecture, University of Belgrade. At the same faculty, I obtained a doctorate in Urban Planning (2013) awarded from the Belgrade Chamber of Commerce. During my education, I received six grants, including the Foundation for Young Talents Grant (2010/2011) and the Swiss Government Excellence Scholarship (2014/2015) for PhD and postdoc research conducted at ETH Zurich, as well as the Fulbright Foundation Grant (2021) for visiting scholar research at the University of Illinois, Chicago.
My research results have been published in 6 books (authored and co-edited), more than 70 academic journal articles, book chapters and conference proceedings, and several policy papers and strategic guidelines. Published in the leading journals, I authored papers on new conceptual frameworks (Cities, Land Use Policy), policy reviews (European Spatial Research and Policy), and practical guidance (Urban Research and Practice, Urban Design International).
I actively serve on review boards for two international journals (Urban and Regional Planning and Athens Journal of Architecture) and the Excellence in Education board of AESOP (Association of European Schools of Planning). Dedicated to combining research with practical assignments, I have been active as a working group member of the European Commission Corridor Coordinators focused on the Orient/East-Med Corridor; coordinator of the ARL project on integrated spatial and transport development along the Hamburg-Athens axis; member of the Western Balkan Network on Territorial Governance; and co-founder of UN-Habitat/ISOCARP (International Society of City and Regional Planners) Community of Practice on Urban Innovation. Since 2016, I have been part of the ISOCARP Board, responsible for ISOCARP awards and, more recently, publications.
Membership
| Since | Membership |
| --- | --- |
| 2021 | MDPI Journals, Topic: Sustainable Built Environment, Editorial Board member |
| 2021 | International Research Academy of Science and Art, member |
| 2021 | Serbian Architectural Journal (SAJ), Peer-Review Board member |
| 2021 | Balkan Architectural Biennale 2021 Conference, Scientific Committee member |
| 2020 | Urban and Regional Planning, Editorial Board member |
| 2020 | ISOCARP/UN-HABITAT CoP (Community of Practice) Urban Innovation, founding member |
| 2019 | AESOP Excellence in Education, Board member |
| 2019 | P4CA (Planners for Climate Action), UN-HABITAT Urban Planning and Design Branch, Climate Change Planning Unit, affiliate |
| 2017 | Athens Journal of Architecture, Editorial Board member |
| 2016 | ISOCARP (International Society of City and Regional Planners), Board member |
| 2015 | ISOCARP (International Society of City and Regional Planners), member |
| 2015 | NALED (National Alliance for Local Economic Development), NGO, Serbia, associate member |
| 2014 | AESOP (Association of European Schools of Planning), institutional member |
| 2013 | Journal of US-China Public Administration, Peer-Review Board member |
| 2013 | Journal of Civil Engineering and Architecture, Peer-Review Board member |
Honours
| Year | Distinction |
| --- | --- |
| 2021 | Fulbright Visiting Scholar Grant |
| 2015 | Award received from the Serbian Town Planners Association (the second prize at the 24th International Urban Planning Exhibition in the category Research and Studies in the Field of Spatial and Urban Planning) |
| 2014 | Award received from the Belgrade Chamber of Commerce (best doctoral dissertation defended at the University of Belgrade) |
| 2014 | Swiss Government Excellence Scholarship |
| 2010 | "Foundation for Young Talents" Grant, Serbian Ministry of Sport and Youth |
Additional information
Research Projects
Ongoing
09.2021-04.2023: Dense and Green Cities: Emerging Models of Integrated Urban Development, project team member
Project Description
12.2020-01.2023: Beyond the process: finding common ground for a discussion on planning's substantial foundation, project team member
Project Description
05.2018-05.2023: Western Balkans Network on Territorial Governance, project team member
Project Description
Completed
02.2021-09.2021: Place-based Collaborative Planning: Towards Advanced Planning Culture for Brownfield Redevelopment (funded by the Fulbright Visiting Scholar Grant), principal investigator
01.2015-12.2018: Spatial and Transport Development in European Corridors: Example Corridor 22, Hamburg-Athens, project coordinator
Project Description
09.2014-09.2015: Sustainable Land Use in Serbia - New National Capabilities for Effective Brownfield Regeneration (funded by the Swiss Government Excellence Scholarship for post-doc research), principal investigator
05.2014-12.2015: CODE: Athens! Railway and City Development in Athens, project coordinator
12.2013-09.2015: Ten Years of UPATs: Reflections and Results, project coordinator
11.2013-10.2014: BROWNINFO. Methodological Framework for Brownfield Database Development, project team member
Publications